Enjoy the exciting story about the most expensive and rare US-stamp – "The inverted Jenny".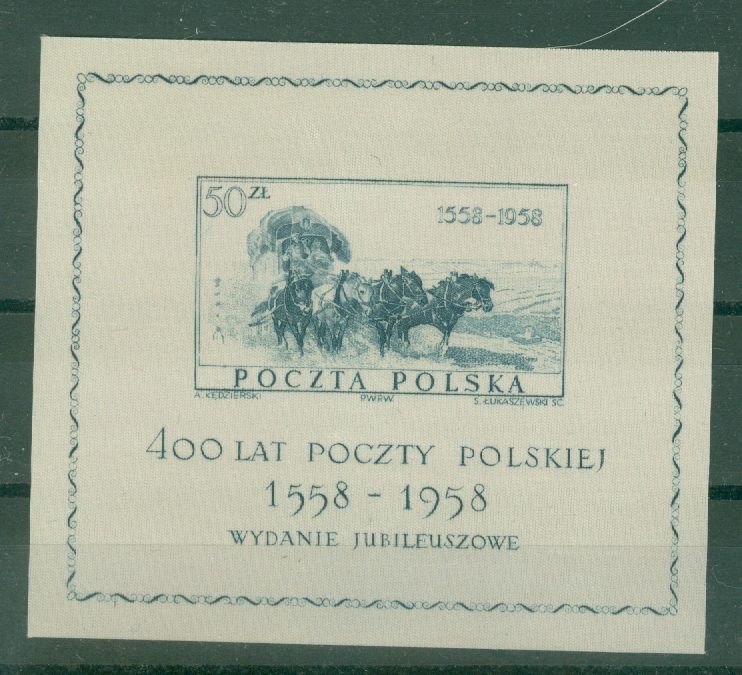 This beautiful mini-sheet was issued in 1958 to celebrate 400 years of mail service in Poland. The painting was painted by Apoloniusc Kedzienski (1861-1939).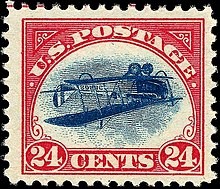 Read the exiting story of the famous US- stamp "The Inverted Jenny" from 1918. How it came into existence, how it was found, and what happened to it during the next 100 years.
læs mere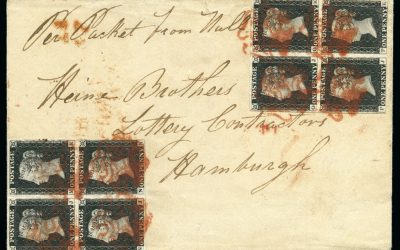 Read the exciting story about the worlds first stamp – the "British one penny black" from 1841
læs mere